by Aman and Aziz K
We were out to look for gibbon one day on September 4, 2018 and stopped by the end of the rail as we sat there for a few minutes waiting for Karate group (of gibbon) to sing. Oftentimes, they (gibbons) welcome us with their melodious song from the tree top although we all know that it was their way of communicating, telling the members of its group a sign that something is happening. Even so, it just sounds so beautiful on our ears.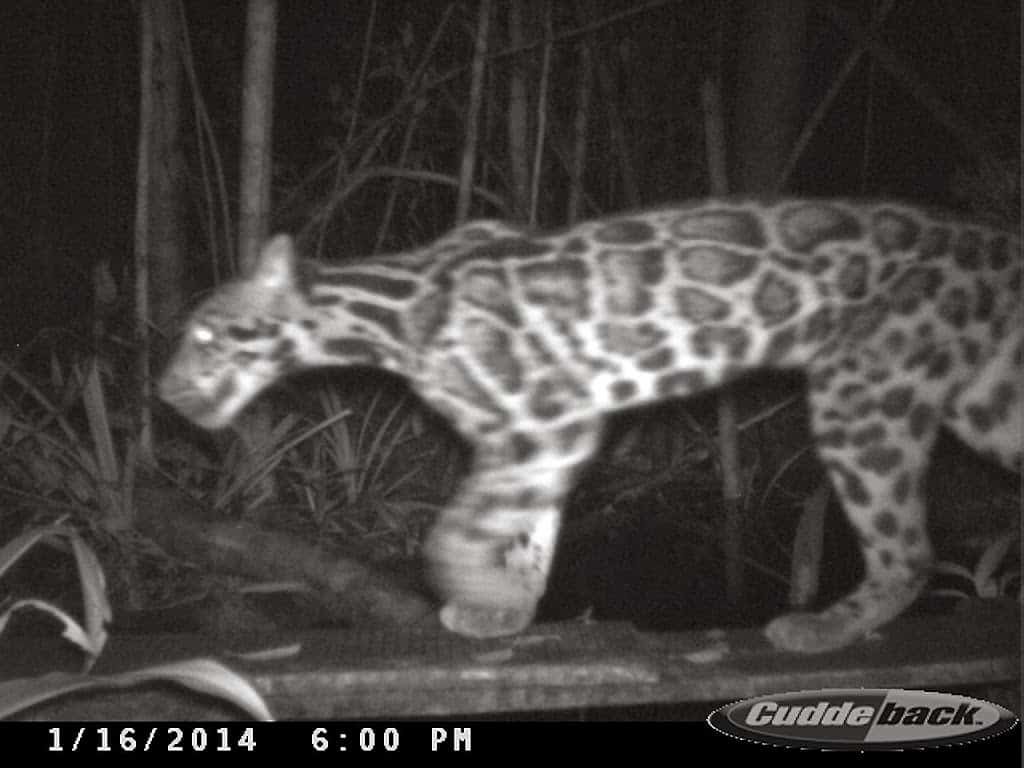 Not from far away, we suddenly heard a roar that got us surprised! When we looked back, we found that it was a roar from clouded leopard that was just three meters away from where we were sitting. We really wanted to run as fast as we could, but our feet were too numb to make it because we were so scared. We could see that the leopard was also astounded with our presence there on its claimed territory, he ran away to the north and ignored us who were still shocked with such sudden encounter.
The next day we walked to the gibbon sleeping area, it was still dark and we were almost on the 0.8 rail transect. We saw a leopard on the south about 15 meters away from where we stood, he was walking on the board unaware that we were also there. We then avoided it by going west.
The leopard that we saw in the last two days was quite fat. Adul (Camera Trap Coordinator) told us that there were 3 clouded leopard that recently came around by which one of them was seemingly pregnant. Adul planed to relocate the camera traps in order to catch the the pictures of the leopards. Well, we wish you good luck, Adul!