In 2022, the Ministry of the Environment and Forestry (MoEF) again commemorated National Nature Conservation Day (Hari Konservasi Alam Nasional, or HKAN), an annual event observed across Indonesia since its decree in 2009.
This year, HKAN celebrations were hosted by West Bali National Park between August 31st and September 2nd, under the theme of 'Restoring Nature for Prosperous Communities.
Minister of the Environment and Forestry, Dr. Siti Nurbaya, announced that HKAN 2022 marks an awakening of the Indonesian nation in harmony with nature following the COVID-19 pandemic.
"Let us carry forth the momentum of this year's HKAN celebrations and realise the spirit of the Indonesian G20 Presidency, "Recover Together, Recover Stronger". We must restore the health of our nation, its economy, and our beloved wildlife," Dr. Siti Nurbaya said in a closing address.
To commemorate HKAN 2022, a series of events were held, including the Nature Conservation Jamboree, a Nature Conservation Exhibition with small business enterprises, and nature-themed talk shows. HKAN 2022 also saw the release of 600 sea turtle hatchlings from Menjangan Island, as well as 108 Critically Endangered Bali myna birds and three dolphins, one of which had received pioneering dental surgery during its rehabilitation. 2022 mangrove seedlings were planted to signify the year, and art and cultural performances took place throughout the four-day celebration.
HKAN was established to promote nature conservation in Indonesia as integral to the nation's culture and help sustain efforts to protect its natural resources.
The Borneo Nature Foundation (BNF) Indonesia also attended HKAN 2022, supporting partners from the Sebangau National Park Management Authority (Balai Taman Nasional Sebangau; BTNS) to develop an exhibit showcasing the unique biodiversity of Sebangau National Park in Indonesian Borneo.
"The BTNS – BNF exhibition stand is crowded with people eager to learn about the Sebangau National Park. We also have some merchandise on display, including t-shirts and water bottles," said the Head of BTNS, Andi M Kadhafi.
Andi explained that this collaboration between BTNS and BNF for HKAN 2022 is the second such partnership, after HKAN 2021 in Kupang. He expressed his appreciation for BNF's support, particularly for the hard work of the organization's staff.
"We hope that the support from BNF for BTNS will continue in the future," he added.
CEO of BNF Indonesia, Juliarta Bramansa Ottay, said that HKAN 2022 was an opportunity for BTNS and BNF to demonstrate the strength of their partnership following a recent Cooperation Agreement.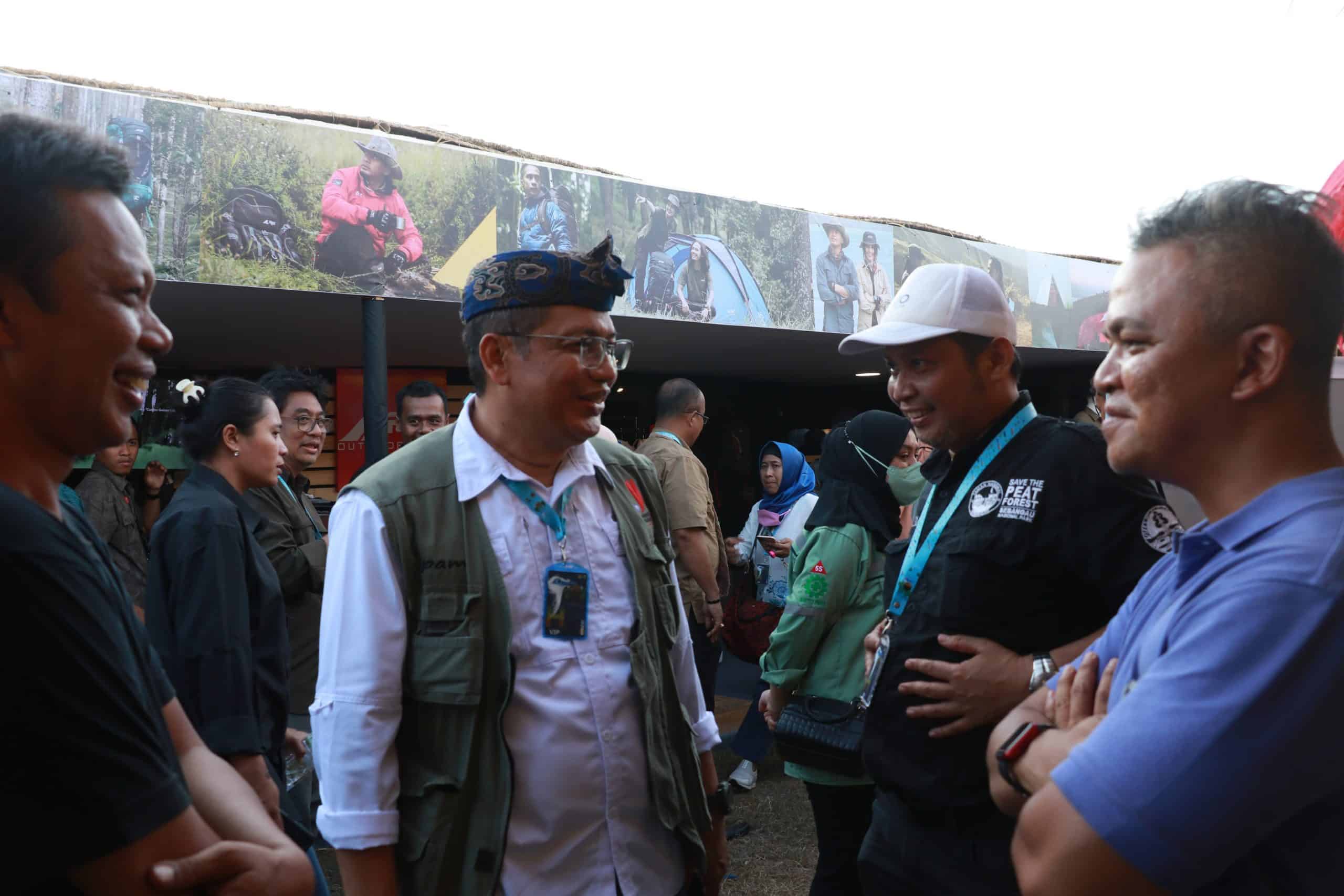 During this year's HKAN, BNF Indonesia also collaborated with the Central Kalimantan Natural Resources Conservation Centre (BKSDA) on several programmes and events.
Juliarta expressed his hopes that nature conservation in Indonesia continues in line with BNF's mission and vision: "our conservation interventions are aimed towards a better future. We must protect nature to secure a livable future for our children and grandchildren."
Written by Yohanes Prahara, BNF's Content Creator and Media Liaison
Photo by: Shaniya Utamidata/BNF Indonesia